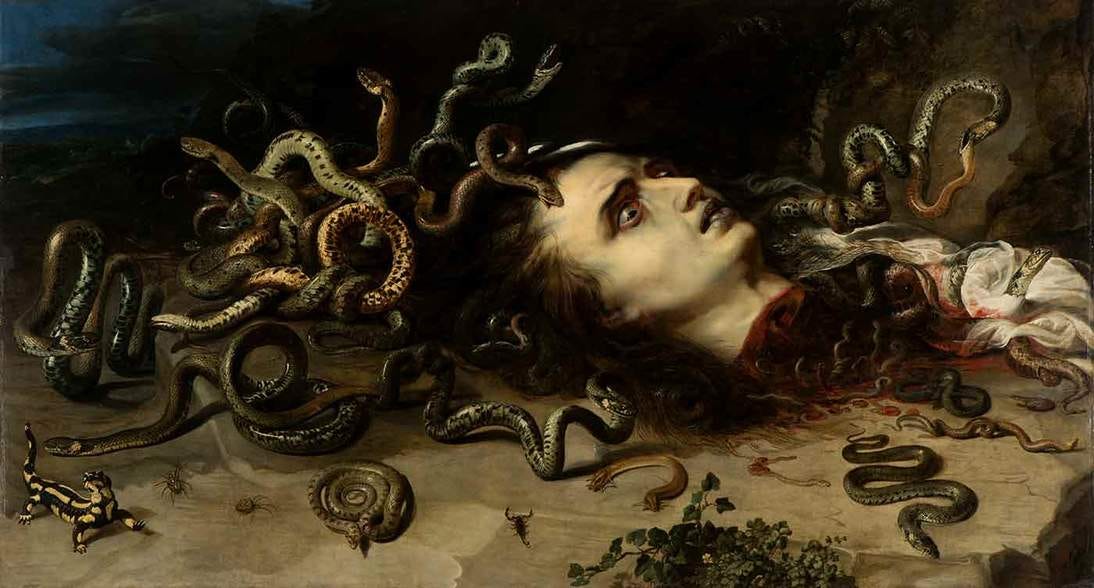 A weekly update of content from around the web including modern takes on the ancient world, material related to this past week's articles, and a look at what our editorial staff is reading.
This week:
Editor-in-Chief Donna Zuckerberg on the problems with online "debate me" culture.
The Medusa Myth from Ovid's Metamorphoses to Peter Paul Rubens.
Horror and Self Reflection: Jordan Peele's Us, Plato, and Modern America.
Rebecca Futo Kennedy on ancient identities and modern politics, part three.
Have extra textbooks or other Classics books lying around? Donate them to the Sportula's free textbook exchange and help them connect with a student who needs them!
Sarah Scullin: On the fact that everything is not going to be okay; oh and btw the next recession will destroy millennials; some Czech students are recreating scenes from medieval manuscripts; this dick is too big.
Yung In Chae: Rejection as part of the creative process (by Man Booker longlister Sophie Mackintosh), the man who thought his wife was an evil fairy, the world is burning, Emily Nussbaum and the feminist critic.
Tori Lee: An Asian-American journalist talks to Asian-American students about affirmative action; how mom jeans became cool again; when your social worker thinks you're ungrateful; should your avatar's skin tone match yours?
Eidolon.pub is an online journal devoted to engaging the personal, the political, and the classical. Pitch us essays here. Send links via email, Facebook and Twitter (@Eidolon_Journal). Enjoy our links? Consider supporting us as a patron, and check out our store for new Eidolon merchandise!